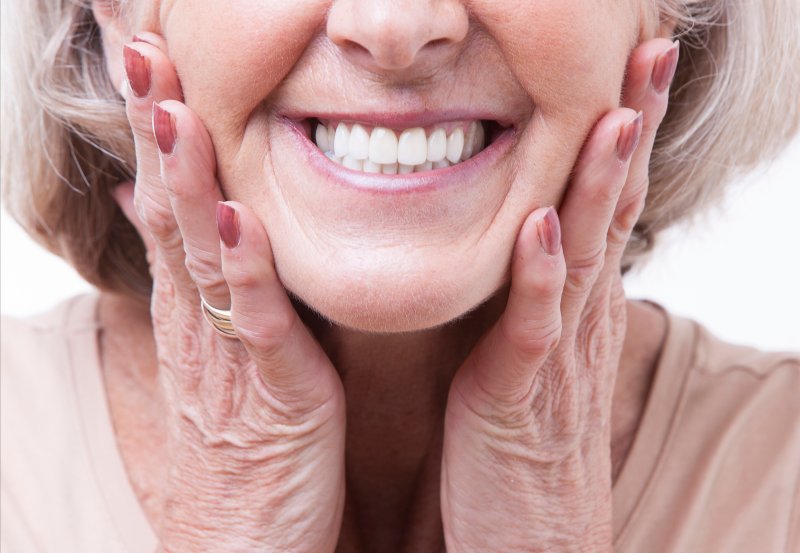 Dentures have been an amazing tooth-loss solution for many people by helping them return to a fully functional, natural, and complete set of teeth. It is an exciting time knowing you will be able to smile confidently again with a full set of pearly whites. But how long will it take to receive them so your new journey can begin? Here's all to know from your dentist in Big Pine Key.
How Long Does the Process Take?
The denture process will take place over a series of appointments with your dentist. These number of visits will vary for each person, based on certain factors. Your dentist will give you an examination to see if you have any teeth or tooth roots that may need to be extracted, which will require a bit more time. If you do not have any necessary removals or other dental issues, the average process to receive your final restoration will be between three and four appointments.
What Are the Steps of the Process?
Your restoration will happen in steps to ensure an accurate and comfortable fit. Once any dental preparation work has been completed, the basic process of getting your dentures includes:
Sizing
The first step begins with your dentist taking impressions of the ridges in your mouth. They will also take measurements to ensure your bite pattern is accurately replicated for the mold of your dentures. This may include creating a wax model of properly fitting dentures, which they'll then send to a lab for fabrication.
Adjustments
The following appointments will focus on adjusting the wax mock-up of your mouth to ensure the most accurate fit. In order to maintain your exact facial features and shape, the dentures must have the right length and width when fitted on your ridges. The adjustment phase will help your prosthetic accurately so you can comfortably smile, talk, and eat!
Placement
Once the complete dentures have received their final adjustments, your dentist will be able to place them in your mouth. They can give you advice on the best practices for taking care of them, maintaining your oral health, and prolonging their lifetime. You'll be able to walk out of your appointment with your restored smile!
After-Care
As you begin your journey with your new pearly whites, your dentures may need a few more adjustments for optimal functionality and comfort. Be sure to communicate any problems that you are experiencing, even if it's only a minor annoyance. Your dentures should not be ill-fitting in any way so your dentist will be sure the fit feels natural. Maintaining your regular checkups and exams will ensure that your mouth remains healthy, and your prosthetic continues to fit and work perfectly for you.
Your journey to new pearly whites can take a few steps, but it's worth it! With the help of your dentist, you can enjoy your complete smile for years to come.
About the Author
Cosmetic & Restorative Dentistry of the Keys serves through the expertise of Dr. Amanda Cobb and Dr. Dan Mazor. As active members of various associations, including the American Dental Association, they want to help you achieve a healthy, long-lasting smile! They provide a wide range of services for you and your family, including preventive, restorative, cosmetic, and emergency care. Your smile can be restored with their customized options, such as in-house denture implants. If you would like to learn more about dentures or other tooth-loss solutions, contact them through their website or call (305) 680-1553.