Advanced Dental Services & Technology – Big Pine Key, FL
Improving Smiles with Innovation
Just as technology has changed rapidly over the years in nearly every other aspect of modern life, dentistry continues to progress and advance too. At Cosmetic & Restorative Dentistry of the Keys, we use innovative equipment and devices that allow us to improve our patients' dental experience, diagnose problems faster, and treat through less invasive measures. Keep reading below to learn more about the advanced dental serivces and technology we use in Big Pine Key, FL every day to make smiles stand out in the best possible way.
Committed to State-of-the-Art & Comfortable Dental Experiences
Up to 90 % Less Radiation with Digital X-Rays
Soft Tissue Laser for Improved Comfort and Precision
Highly Trained Dental Team
Intraoral Cameras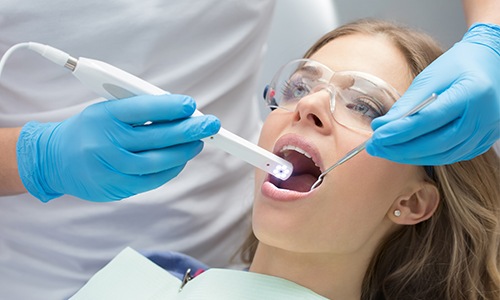 Before intraoral cameras, dentists weren't able to show patients the problems they found, and the patients had to hope that they were telling the truth to move forward with treatment. With our Carestream intraoral cameras, we can educate you about the issues we see, making you a full partner in your oral health. Armed with knowledge, you are able to make more informed decisions and feel confident that you're receiving the best care possible.
Soft Tissue Laser Dentistry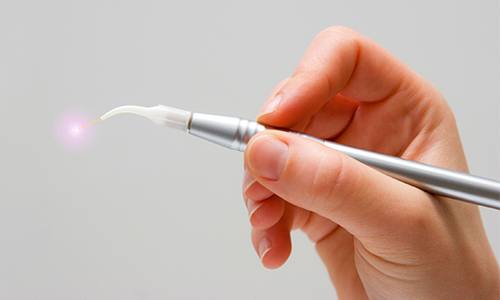 Sometimes, problems with your smile occur in the soft tissues, not the teeth. In these situations, delicacy and precision are important to get the results you want. To treat gum tissue, we use our NV Microlaser. This device enables us to perform advanced procedures that otherwise would cause bleeding and require sutures. With this soft tissue laser, discomfort, bleeding, and healing time are all kept to a minimum.
All-Digital X-Rays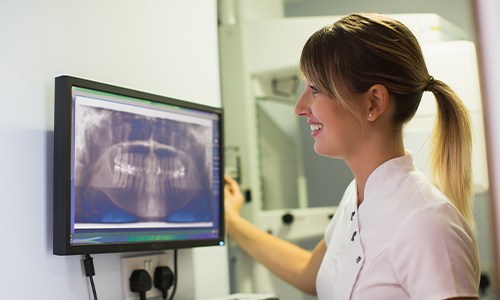 In the past, traditional X-rays had to be developed using harsh chemicals, which prolonged the appointment and delayed diagnosis. Today, we use digital X-rays to spot potential problems that lurk out of sight and below the gums' surface basically instantaneously. In addition, digital X-rays expose you to much less radiation than traditional ones. As an added bonus, the smaller sensors are more comfortable and capture an accurate image of your teeth so that we can identify and treat issues as soon as possible.