Dental Crowns – Big Pine Key, FL
Choose All-Ceramic Dental Crowns
Do you have a severely damaged or unattractive tooth? Now, we can restore its health, function, and appearance using just one treatment. Dental crowns in Big Pine Key, FL hold a commonplace in restorative and cosmetic dentistry because they look natural while also preserving your tooth. Our dental office uses all-ceramic material to make your restoration to improve your smile and your oral health. You can chew, speak, and smile without any concern because we use high-quality material that's designed to last.
What are Dental Crowns?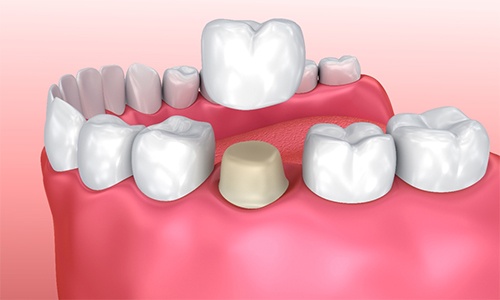 A dental crown is a custom-made cap placed over the entire visible portion of a tooth. This adds an extra layer of protection to a tooth that's been compromised, such as from the pressure of grinding your teeth, a break, or a large area of decay. This prevents any additional damage while also improving the function and appearance of the tooth. Crowns can also be used in combination with other procedures, like a bridge or root canal.
In the past, crowns were made of metal. Although this is an effective solution, metal crowns can cause an eyesore when you smile. Our dental office uses all-ceramic material to carefully craft your restoration to closely mimic your natural tooth. No one will notice its there while you enjoy the same level of protection as a metal crown using a biocompatible solution.
When is a Dental Crown Necessary?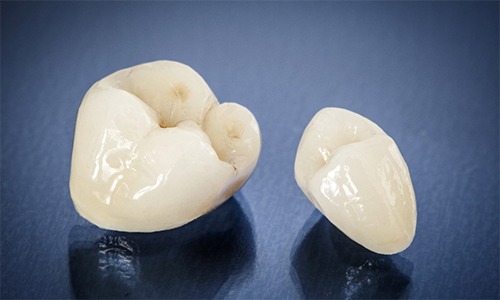 Dental crowns are a widely used treatment, but they are only recommended when there aren't any other options because you'll need to permanently alter your tooth. Your dentist in Big Pine Key will perform a comprehensive consultation to ensure a crown is right for you. We may recommend a crown if:
You have a tooth at risk of breaking.
You have a large break or fracture.
You have a large area of decay.
You need a root canal.
You're replacing missing teeth with a bridge.
You want to cover aesthetic issues.
What Can I Expect During the Process?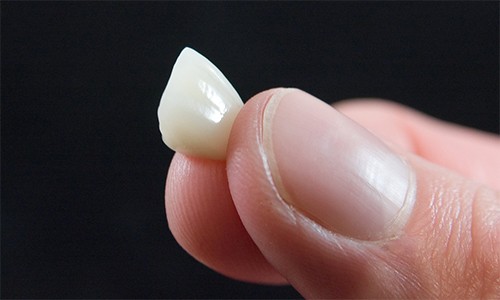 The process of restoring your smile with a crown will take a couple of appointments. After your initial consultation, you'll be scheduled for an appointment to prepare your tooth for the restoration. We will reshape your tooth to allow your dental crown to fit over it.
Once your tooth is prepared, we take an impression of your mouth, which the dental lab will use to carefully craft your crown. It's made to match your exact size, shape, and color needs to blend in with your natural teeth. This can take a couple of weeks, so you'll need a temporary crown in the meantime. After your permanent one is ready, you'll return to our dental office to have it bonded in place.
Although your crown won't be made of metal, it will be durable to last for several years with the right aftercare. It's not uncommon for them to last for a decade or longer before needing to be replaced.
Dental Crown FAQs
Still have some questions on your mind about dental crowns in Big Pine Key? Our team is here to make finding the answers as simple as possible. Not only is our knowledgeable team available to help over the phone or in-person at your appointment, but we've also responded to some of the most frequently asked questions we get from patients below.
Schedule an Appointment Today!
You can restore a healthy, functional smile using a natural-looking solution with all-ceramic crowns. Contact our dental office today to schedule your consultation.