Dentures – Big Pine Key, FL
We Can Fully Restore Your Smile
If you're missing teeth, you already know how difficult it can make your daily life. Having an incomplete smile can hinder your self-confidence and ability to chew your favorite foods. Not to mention, your oral health begins to decline as well. Here at Cosmetic & Restorative Dentistry of the Keys, our goal is to help you attain a complete smile that you're proud to show off. That's why we offer custom-made dentures near Marathon, FL. Dr. Amanda Cobb looks forward to rebuilding your smile after tooth loss with dentures.
Why Choose Cosmetic & Restorative Dentistry of the Keys for Dentures?
Customized Restorations Designed to Meet Your Specific Needs
In-House Implant Placement for Sturdier Dentures
Lifelike Materials Ensure Natural-Looking Tooth Replacements
What Are Dentures?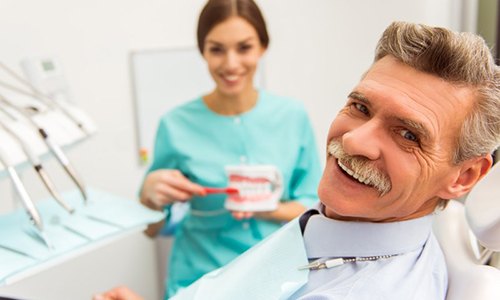 A denture is a restorative treatment that is used to replace missing teeth in either the top or bottom jaw. Typically, they consist of a gum-colored acrylic base and enough ceramic or acrylic teeth to fully restore your smile. There are three main types of dentures, which are:
Full Dentures
Used to replace an entire arch of missing teeth, a full denture sits on top of the gums with natural suction. A bit of denture adhesive can be used for added security.
Partial Dentures
For patients with some natural teeth left, a partial can fill the gaps in your grin. These artificial teeth are held in place with metal clasps behind your remaining teeth.
Implant-Retained Dentures
Small titanium posts called dental implants can be surgically placed into your jawbone, providing sturdier and longer lasting support for a full or partial denture. Dental implants also prevent your jawbone from deteriorating and support your facial muscles.
The Process of Getting Dentures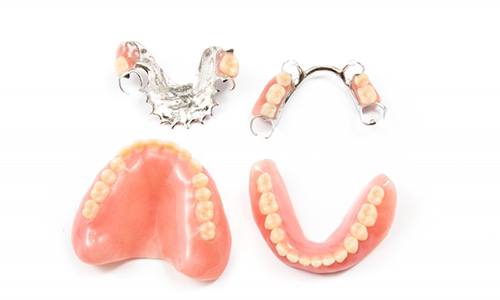 For traditional dentures, the process is fairly quick. First, we take impressions of your top and bottom jaw to create a mold of your mouth. You'll try on this mold a few times and we'll adjust it to help it fit more accurately. The final mold is sent to a dental lab. When it arrives at our office, it should fit in your smile like a glove!
Implant-retained dentures take a little longer. Once the implants are placed in your jawbone, you'll spend the next three to six months healing while the posts integrate with the bone. After that, we'll take molds of your mouth and attach your new teeth to your implants.
Benefits of Dentures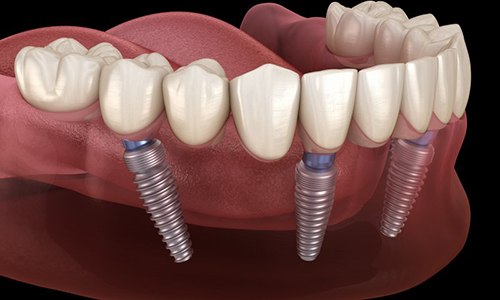 Some of the multiple advantages of replacing your missing teeth with dentures include:
Each denture is personalized to mimic your natural pearly whites and match your specific facial structure.
A full set of teeth allows you to chew your favorite foods again.
When your dentures fit properly, you shouldn't have to worry about them sliding around in your mouth or slipping out when you're talking or eating.
Traditional dentures often last 5-7 years before they must be replaced. Implant-retained dentures can last significantly longer with proper maintenance.
Ready to invest in your smile and oral health with a new pair of dentures? Contact your dentist near Marathon today to get started!