Dentures – Big Pine Key, FL
We Can Fully Restore Your Smile
If you're missing teeth, you already know how difficult it can make your daily life. Having an incomplete smile can hinder your self-confidence and ability to chew your favorite foods. Not to mention, your oral health begins to decline as well. Here at Cosmetic & Restorative Dentistry of the Keys, our goal is to help you attain a complete smile that you're proud to show off. That's why we offer custom-made dentures near Marathon, FL. Dr. Amanda Cobb looks forward to rebuilding your smile after tooth loss with dentures.
Why Choose Cosmetic & Restorative Dentistry of the Keys for Dentures?
Customized Restorations Designed to Meet Your Specific Needs
In-House Implant Placement for Sturdier Dentures
Lifelike Materials Ensure Natural-Looking Tooth Replacements
Who's a Good Candidate for Dentures?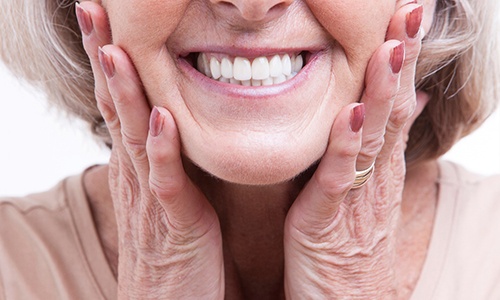 You'll be happy to know that most people missing one, several, or all of their teeth are eligible for dentures. These custom-made prosthetic teeth can be designed to fit your smile perfectly! Of course, the only way to know for sure whether or not you're a good candidate for dentures is by scheduling a consultation with our team at Cosmetic & Restorative Dentistry of the Keys. Even if this method is not a viable option for you, we may be able to help by restoring the health of your jawbone structure and gum line.
What Are Dentures?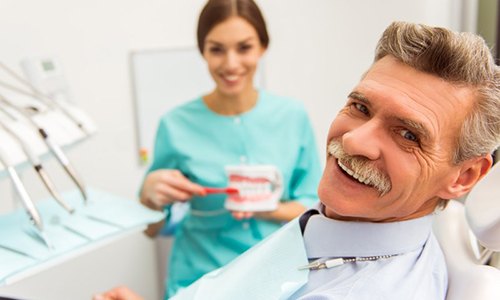 A denture is a restorative treatment that is used to replace missing teeth in either the top or bottom jaw. Typically, they consist of a gum-colored acrylic base and enough ceramic or acrylic teeth to fully restore your smile. There are three main types of dentures, which are:
Full Dentures
Used to replace an entire arch of missing teeth, a full denture sits on top of the gums with natural suction. A bit of denture adhesive can be used for added security.
Partial Dentures
For patients with some natural teeth left, a partial can fill the gaps in your grin. These artificial teeth are held in place with metal clasps behind your remaining teeth.
Implant-Retained Dentures
Small titanium posts called dental implants can be surgically placed into your jawbone, providing sturdier and longer lasting support for a full or partial denture. Dental implants also prevent your jawbone from deteriorating and support your facial muscles.
The Process of Getting Dentures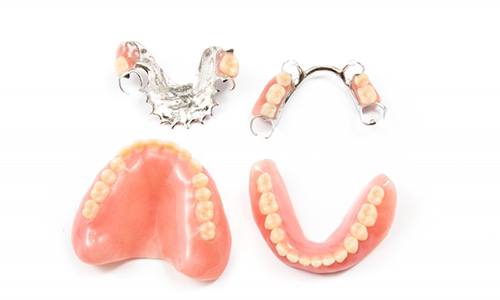 For traditional dentures, the process is fairly quick. First, we take impressions of your top and bottom jaw to create a mold of your mouth. You'll try on this mold a few times and we'll adjust it to help it fit more accurately. The final mold is sent to a dental lab. When it arrives at our office, it should fit in your smile like a glove!
Implant-retained dentures take a little longer. Once the implants are placed in your jawbone, you'll spend the next three to six months healing while the posts integrate with the bone. After that, we'll take molds of your mouth and attach your new teeth to your implants.
The Benefits of Dentures
Whether you're missing several teeth or all of them, it can be quite difficult to navigate daily life without a full set of functional pearly whites. Not only is your ability to eat and speak greatly diminished, but you probably won't feel much pride or joy when looking at yourself in the bathroom mirror! Fortunately, dentures can assist patients who are missing a few, a majority, or even all of their teeth—and better yet, these restorations are also accompanied by many notable benefits! Here are some of the advantages you'll gain access to when you rebuild your smile with dentures.
Understanding the Cost of Dentures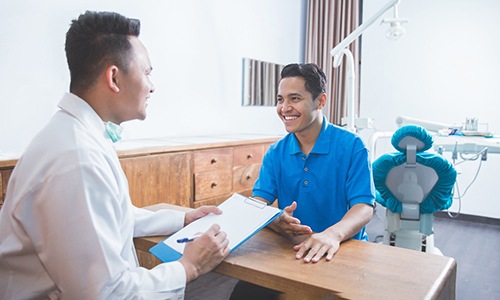 Are you thinking about getting dentures in Big Pine Key? Before moving forward with the process, you likely want to know how much it'll cost. Since every case is unique, it's impossible to provide an accurate cost estimate until you come in for an exam. During your appointment, we'll explain which factors influence the overall price and what you can expect to pay. Rest assured – our practice offers additional financing options to help make your treatment as affordable as possible!
Dentures Aftercare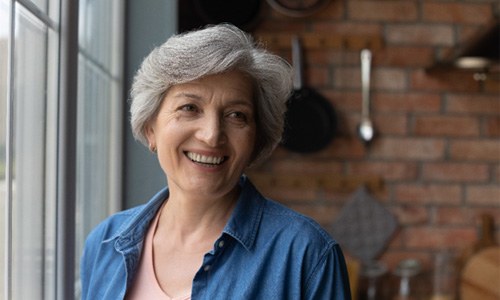 Getting dentures can transform the appearance and function of your smile! However, even if you have few or no remaining teeth, this doesn't mean that you should stop going to the dentist. You should still attend regular checkups for a variety of different reasons. Your dentist will continue to monitor your existing teeth and gum tissue. They will also watch for any abnormalities that could indicate oral cancer. When you have dentures, it is very difficult to notice these changes in your mouth on your own. To make a full recovery, early detection is vital.
Dentures FAQs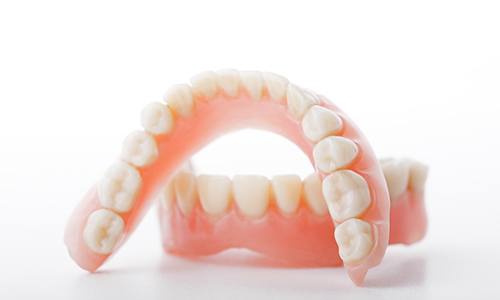 If you've experienced significant tooth loss, dentures in Big Pine Key are a convenient, effective option to regain a complete smile again. Although you're excited to replace your missing teeth, it's normal to have a few concerns before you're ready to commit to dentures. We understand your apprehensions, which is why we'll explain everything during your initial consultation. To help ease your worries until your visit, here are the answers to a few of the most common questions our patients ask us about dentures.
Will my dentures feel natural?
Dentures have a bad reputation for looking and feeling fake; however, they've undergone several improvements over the years to enhance their fit and function. Although they will never quite feel like your real teeth, you'll be used to wearing them in no time at all. You can chew, speak, and smile confidently because they will be comfortable and aesthetically pleasing. If you're interested in a more realistic replica of your natural teeth, ask us how we can stabilize your denture using dental implants.
Should I wear my dentures at night?
No one wants to be caught without their teeth, but your dentist in Big Pine Key recommends removing your dentures at night. Your gums need time to rest after supporting them all day. It also gives you the opportunity to soak your replacement teeth overnight to preserve their longevity and remove odor-causing bacteria.
Will I still be able to eat my favorite foods?
You'll be able to eat many of your favorite foods, but we recommend avoiding those that are overly hard or sticky. If you'll be eating food that requires a lot of chewing, like meat, it's best to cut it into smaller pieces to make it easier to chew. If you want a stronger biting force, you might be a candidate for implant dentures. You'll never need to worry about any slipping or irritation to enjoy a wider variety of foods.
How much do dentures cost?
There isn't a set fee for dentures because the cost is based on your individual treatment plan, like the number of teeth you are replacing and the materials used. We'll provide you with a custom estimate during your consultation and discuss the fees associated with your plan. Our office accepts several payment options to keep your new smile within your budget, like third-party financing. We will help you find the solutions you need to rebuild your smile without draining your wallet.
Can I use my dental insurance to pay for dentures?
Every dental insurance policy is unique, but many plans offer some coverage for dentures. By paying your monthly premiums and after reaching your yearly deductible, you can use your annual allowance to offset the amount you need to pay out-of-pocket. A member of our team will file the necessary claim forms to maximize your dental benefits, so you have one less thing to worry about. We'll take the time to explain how your coverage is being used and if there's a remaining balance.