Invisalign® Clear Braces – Big Pine Key, FL
Replacing Metal Hardware with Clear Aligners
Whether you're an adult who doesn't want to change their appearance or a teenager who would prefer to keep metal out of their mouth, traditional braces may be out of the question for addressing the many gaps or crooked teeth in your smile. The good news is you don't have to settle for brackets and wires just to make your smile straighter and improve the way your bite comes together. With Invisalign clear braces in Big Pine Key, FL from Dr. Cobb, it's easy to straighten teeth without sacrificing your appearance. Call our dental office to get started!
Why Choose Cosmetic & Restorative Dentistry of the Keys for Invisalign® Clear Braces?
Easy to Maintain and Keep Clean Throughout Treatment
Customized to Address Your Specific Orthodontic Needs
Ideal for Both Teens and Adults
How Do Clear Aligners Work?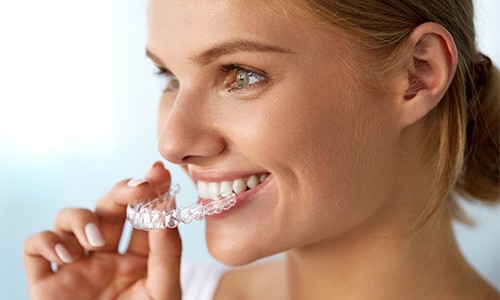 After performing a detailed examination of your smile, Dr. Cobb will capture impressions of your mouth in order to create your unique series of clear aligners. Each aligner represents a different stage of your treatment. When you wear each pair for a set period of time, typically 20 to 22 hours per day for about two weeks, the aligners will gently shift your teeth into a straighter position. Prior to beginning your treatment, you'll get a preview of what your realignment process will look like, making it easier for Dr. Cobb to confirm that you wearing your aligners long enough on a daily basis.
Am I Eligible for Treatment?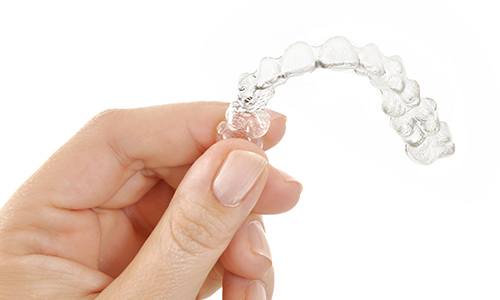 Keep in mind that Invisalign's clear aligners are designed to address mild to moderate levels of misalignment, uneven bites, and gaps in your smile. More severe cases may require traditional braces. Thankfully Invisalign's technology has only advanced over the years, making it easier to resolve a multitude of issues. With that said, you should only begin treatment if all of your teeth have fully developed, you have good oral health, and you're willing to wear the aligners for the amount of time necessary to ensure successful results.