Meet Big Pine Key's
Favorite Dental Team
Whether you call to make an appointment, have an insurance question, or need a dental cleaning, you will get a chance to work with our amazing team members. We strive to create a relaxing environment and help you feel at ease during every step of your experience with us. We look forward to meeting you and your family soon! Until then, you can read the biographical information below to get to know us a little better before your visit.
Kathleen, Office Manager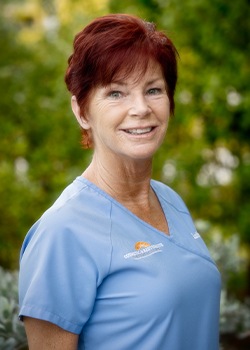 With over 35 years of experience in the dental world so far, Kathleen definitely knows a lot about exceeding patient expectations, and she's excited to now be working alongside Dr. Cobb. She attended both the Median School of Allied Health Careers and the University of Florida for her education. In addition to her managerial expertise, she is also an Expanded Function Dental Assistant with certification in radiology.
Kathleen is originally from Butler, PA, and she lives with one rescue dog and two rescue cats. Outside of working hours, she loves doing any kind of outdoor activity! She's also a big practical joker here in the dental office and loves inspiring smiles in patients.
Deniece, Office Coordinator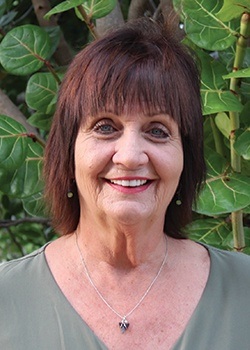 Meet Deniece Ivey, the Southern Belle of our team. She and her husband moved to the Keys in 2004, but her southern charm and Tennessee accent still ring loud and clear. You will hear it in her voice the minute you talk with her.
Deniece had been a dental assistant for many years in Tennessee before coming to our dental office. Her knowledge of dentistry and compassion for our patients make her an MVP in our dental office. Out of the dental office, she loves to play "the instrument of peace," her ukulele. She owns seven of them! She also loves all animals. Don't be surprised if she remembers your pet's name and asks you about them.
Robin, Dental Hygienist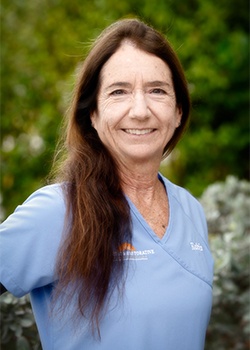 Robin is a Big Pine Key native, and she studied at both Tunxis Community College and the University of Connecticut School of Dental Medicine. Today, her impressive career covers nearly 45 years! She has worked in various dental office settings, including with periodontal specialists. What she enjoys most about the dental field and being a hygienist is helping patients improve their lives. You can trust in her to always be very thorough and gentle during each professional cleaning.
Robin currently lives with her wonderful husband, her dog, and her cat. When she isn't busy caring for teeth, her favorite hobbies include boating, fishing, and snorkeling.
Samantha, Dental Assistant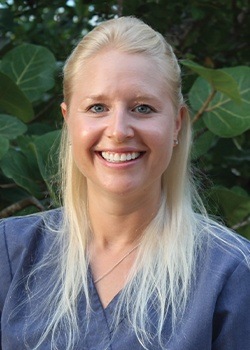 Samantha is from Brainerd, MN, and has been working in the dental field for over 15 years so far. She completed her dental education at both Central Lakes College and the University of Minnesota. Today, she is an Expanded Functions Dental Assistant with certification in radiology. What she enjoys most about her job is getting to work with Dr. Cobb, who truly wants the best for every patient in need.
Samantha and her husband Jeremy got married in 2018, but they've been together for nearly 15 years. Together, they have three Shitzu fur babies named Gabby, Mikko, and Charlie. When she isn't busy at the dental office, her favorite hobbies include diving, boating, and fishing. She has been vacationing in Big Pine Key since she was a teenager and considers it a true dream to now live here!
Jillian, Dental Assistant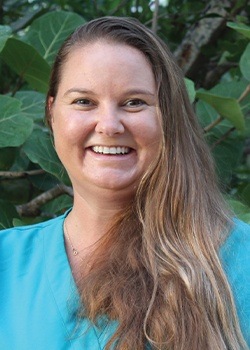 Jillian has been with us since September 2017. She and her husband Dylan moved to the keys in 2015 from Sebastian, FL, where they both worked in the veterinary field. Jillian decided to make the switch to "healthcare for humans" where she doesn't get bitten as much.
They have embraced the keys lifestyle and enjoy boating, fishing, and paddleboarding! If you get the chance, ask her about Luigi, her pet eel that resides in the canal behind her house under the dock!