Meet Big Pine Key's
Favorite Dental Team
Whether you call to make an appointment, have an insurance question, or need a dental cleaning, you will get a chance to work with our amazing team members. We strive to create a relaxing environment and help you feel at ease during every step of your experience with us. We look forward to meeting you and your family soon! Until then, you can read the biographical information below to get to know us a little better before your visit.
Deniece, Office Coordinator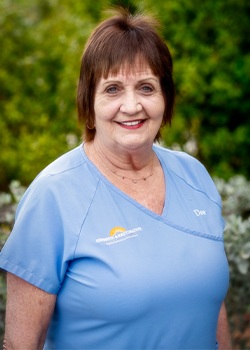 Meet Deniece Ivey, the Southern Belle of our team. She and her husband moved to the Keys in 2004, but her southern charm and Tennessee accent still ring loud and clear. You will hear it in her voice the minute you talk with her.
Deniece had been a dental assistant for many years in Tennessee before coming to our dental office. Her knowledge of dentistry and compassion for our patients make her an MVP in our dental office. Out of the dental office, she loves to play "the instrument of peace," her ukulele. She owns seven of them! She also loves all animals. Don't be surprised if she remembers your pet's name and asks you about them.
Robin, Dental Hygienist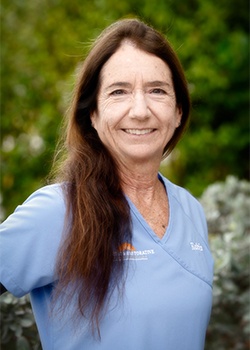 Robin is a Big Pine Key native, and she studied at both Tunxis Community College and the University of Connecticut School of Dental Medicine. Today, her impressive career covers nearly 45 years! She has worked in various dental office settings, including with periodontal specialists. What she enjoys most about the dental field and being a hygienist is helping patients improve their lives. You can trust in her to always be very thorough and gentle during each professional cleaning.
Robin currently lives with her wonderful husband, her dog, and her cat. When she isn't busy caring for teeth, her favorite hobbies include boating, fishing, and snorkeling.
Karen, Dental Hygienist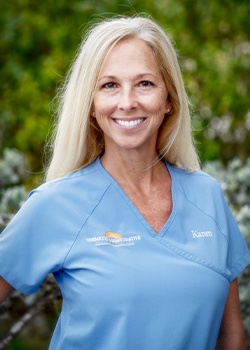 Karen is an important member of our team that has roughly three decades of experience in the world of dentistry! Her journey to our office began at Central Florida Community College and Santa Fe Community College. All of these years later, her favorite part of her job continues to be providing patients with the comfortable experience they deserve and earning their trust.
Karen and her husband, Mark, have a 14-year-old Cocker Spaniel named Baron. As for hobbies, she enjoys jammin' to good tunes, reading, boating in the backcountry, and hanging out by the pool. Here's a fun fact about her: she can do a mean turkey call (even though she's never hunted a day in her life).
Casie, Expanded Duties Dental Assistant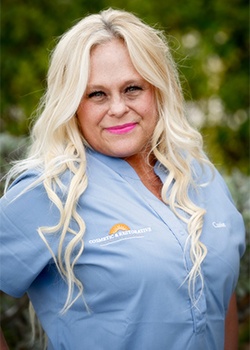 Bio Coming Soon!
Sofia, Dental Hygienist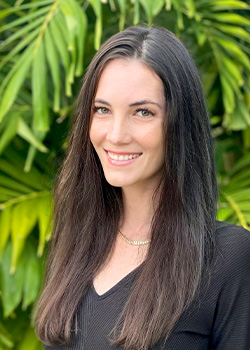 Bio Coming Soon!