Replacing Missing Teeth – Big Pine Key, FL
Keep Your Bite Even, Maintain Your Smile's Appearance
The moment a tooth is lost is the same moment that the shape and overall condition of your oral structures begin to change. When empty spaces start to appear in your smile, neighboring teeth begin to shift into these spaces as a way to compensate. Unfortunately, this causes your bite to become uneven, resulting in an increased risk of enamel erosion and other problems later in life. By choosing bridges, dentures or dental implants to replace teeth, you keep your smile intact, prevent systemic dental issues later, and maintain positive oral health. Call our dental office to get started on your next restorative treatment for replacing missing teeth in Big Pine Key, FL!
Why Choose Cosmetic & Restorative Dentistry of the Keys for Replacing Missing Teeth?
Fully Customized Restorations Designed to Your Specific Needs
Implant Placement and Restorations Provided In-House
Lifelike Materials Ensure Natural-Looking Tooth Replacements
Dental Bridges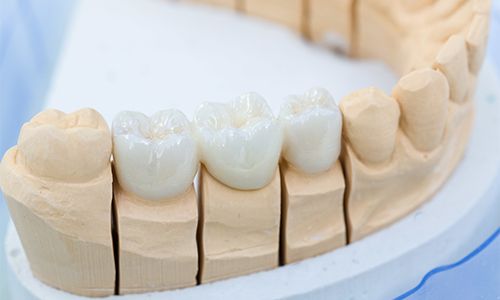 The standard for tooth replacement, dental bridges are ideal for replacing single teeth or multiple consecutive teeth in a given arch. Each bridge is customized to fill the gap in your smile in a natural-looking way. To place the bridge, a small amount of enamel is removed from the teeth that surround the missing one so they can act as anchors for the restoration. Bridges are essentially a series of crowns fused together, with the crowns on either end hollowed out so they can fit on top of teeth adjacent to the gap. The crowns that fill the gap, or pontics, are aligned so they keep your bite even.
Learn More About Dental Bridges
Dentures & Partials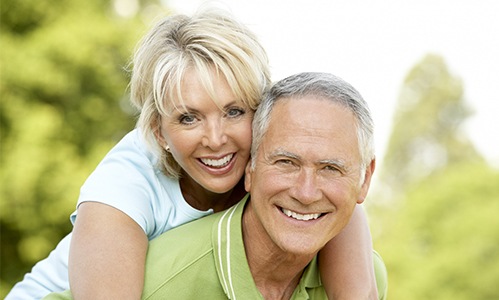 If you have extensive tooth loss, either in a given arch or on opposing sides of your mouth, a full or partial denture can affordably restore your smile and make eating foods much easier. Full dentures are held in place via the shape of your mouth as well as natural suction of the gums. Partial dentures use metal clasps that wrap around teeth to remain stable. Both are created using acrylic and porcelain materials to ensure your restoration looks lifelike at all times.
Dental Implants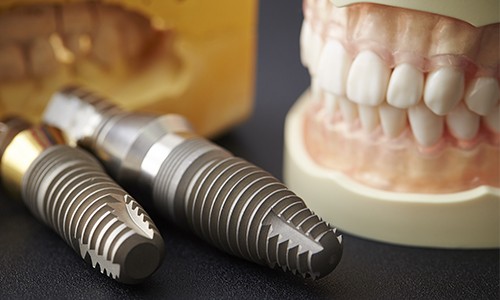 The only solution that restores both the root and the crown, dental implants are ideal for replacing single, multiple, and even all your teeth in a given arch. By replacing the root, you're addressing tooth loss in a way that is unprecedented in dentistry. Restoring the roots prevents your jawbone from changing shape, helps you maintain your strongest biting force, and ensures the longest-lasting solution for tooth loss on average.