Dental Bridges – Big Pine Key, FL
Enjoy the Benefits of a Beautiful, Complete Smile
The mouth is such a delicate part of the human body. Because oral anatomy is so interconnected, losing even one tooth can lead to serious oral health consequences. Not to mention, no one wants to have a noticeable gap in their grin. At Cosmetic & Restorative Dentistry of the Keys, Dr. Amanda Cobb wants your smile to be full and healthy. One way our team can help patients accomplish that is with dental bridges near Marathon. Contact us today if you're interested in learning more or scheduling a consultation.
Why Choose Cosmetic & Restorative Dentistry of the Keys for Dental Bridges?
Restorations Fully Customized for Each Patient
Lifelike Materials Ensure Natural-Looking Tooth Replacement
Dental Implant Placement Provided In-House
What Are Dental Bridges?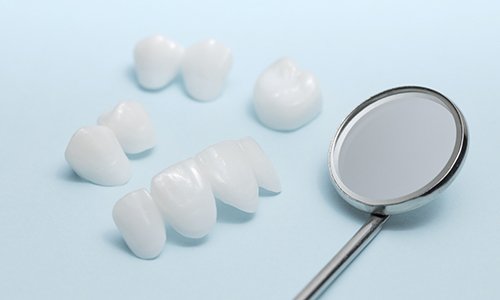 There are a few types of dental bridges, but all of them have the goal of "bridging" the gap in your smile left behind by missing teeth. These prosthetic teeth are designed to replace several lost teeth in a row.
A traditional bridge involves the placement of two dental crowns over your abutment teeth (the remaining teeth at the ends of the space in your smile). One or more artificial teeth, called pontics, are suspended between these two crowns.
Alternatively, we also offer implant-retained bridges. With this treatment, the crowns are placed over dental implants rather than abutment teeth. The titanium posts are surgically placed into your jaw to create a sturdier and longer-lasting solution.
Is a Dental Bridge Right for Me?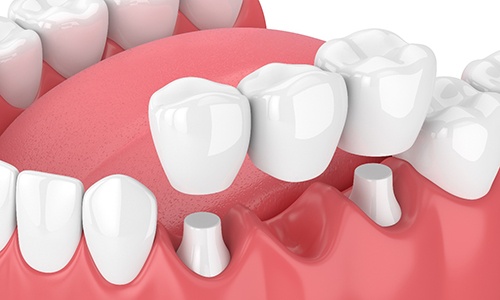 Generally speaking, if you're missing one or more consecutive teeth, you'd be a good candidate for a traditional bridge. For an implant-supported bridge, though, you'd also need a strong enough jawbone to accommodate the implants. If that's not the case, you'd have to be willing to bone grafting in order to strengthen the bone.
To truly find out whether a bridge is right for you, you'd have to talk to Dr. Cobb. She can examine your mouth and determine the best way to rebuild your smile.
The Dental Bridge Process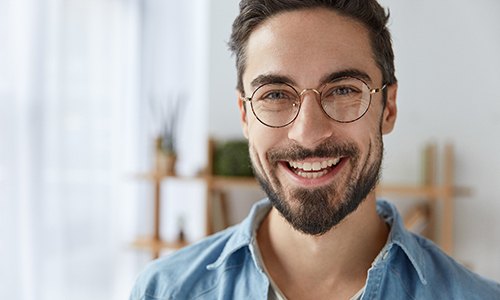 Getting a traditional bridge usually takes two appointments with your dentist near Marathon. First, we shape the abutment teeth so that there is room in your mouth for the restoration. After taking impressions of your mouth, we place a temporary bridge while a dental lab crafts your permanent one. You'll return to our office when it's ready in a few weeks to have it placed.
Implant-retained bridges take a bit longer, but they're worth the wait. Once our in-house periodontist surgically places the implants, you'll spend a few months healing as they integrate with your jawbone. Then we can place your bridge on top of your implants.
Benefits of Dental Bridges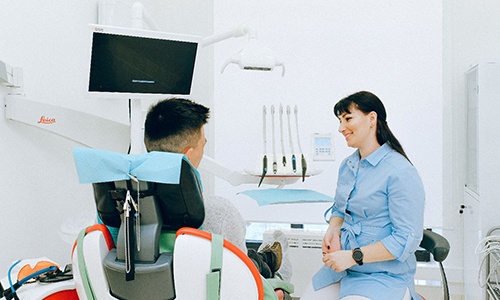 Dental bridges offer many advantages for both your appearance and your oral health, including:
Since bridges are typically made of porcelain, they look so natural that onlookers shouldn't be able to differentiate it from your natural teeth.
With proper oral hygiene, your bridge can last a decade or longer.
A bridge prevents your remaining teeth from drifting out of place to fill in the gap.
Bridges are sturdy enough to allow you to chew practically any food.
Dental Bridges FAQs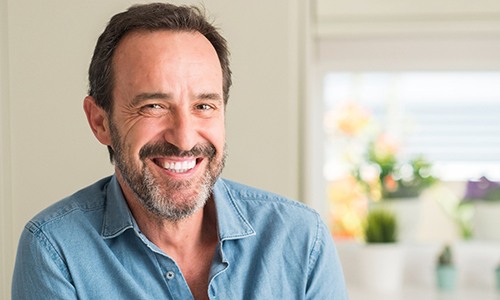 If you're missing several consecutive teeth in a row, then you may benefit to replace them with dental bridges. By closing the gap in your smile with these restorations, you'll be able to enjoy your fully restored pearly whites once again. With that said, you might still have concerns about what you should expect after your treatment. To make you feel more comfortable with the procedure, our team has taken the time to gather and answer some of the most frequently asked questions patients have about dental bridges in Big Pine Key. Read on or contact our staff to learn more today!