Emergency Dentistry – Big Pine Key, FL
Get Emergency Dental Treatment Fast!
It's almost impossible to predict a dental emergency, but when it does happen, you want to be able to visit a dentist who has your needs in mind. Whether you're experiencing a bad toothache caused by untreated tooth decay or you've sustained a broken tooth after playing a contact sport without the right protective gear, Dr. Cobb wants you to know that she has a plan to get you out of discomfort fast. Call our dental office for emergency dentistry in Big Pine Key, FL today!
Why Choose Cosmetic & Restorative Dentistry of the Keys for Emergency Dentistry?
Multiple Forms of Sedation Available for Nervous Patients
Honest Dentist Dedicated to Recommending Only What You Need
Advanced Technology That Improves Your Dental Care Experience
How to Handle Common Dental Emergencies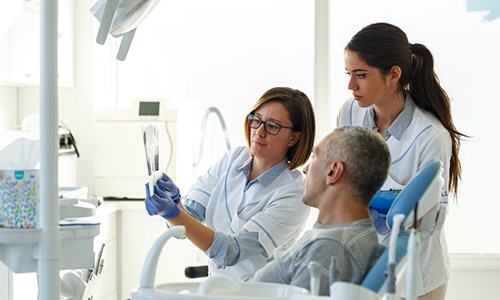 When a dental emergency strikes, one of the first things you should do is call our dental office so that we can schedule you for an appointment as soon as possible. The sooner you get to our dental office, the more effectively we can address your issue and get you out of discomfort. The last thing you should do is put off your care, even if you think you can handle it on your own. Our team members are experts in providing emergency care tips, regardless of the type of emergency you're experiencing. Prior to your visit, here's what you should do to improve your situation.
Toothaches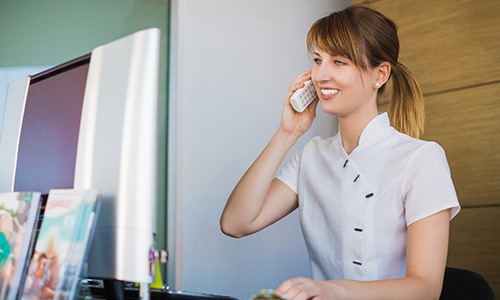 Use floss to remove potential food debris from between your teeth. If the pain does not stop, take over-the-counter painkillers like ibuprofen or naproxen. Avoid aspirin as direct contact can cause a burning sensation in your tooth. Apply a cold compress to your face to reduce any swelling. In many cases, a toothache is a sign that root canal therapy is necessary.
Chipped/Broken Tooth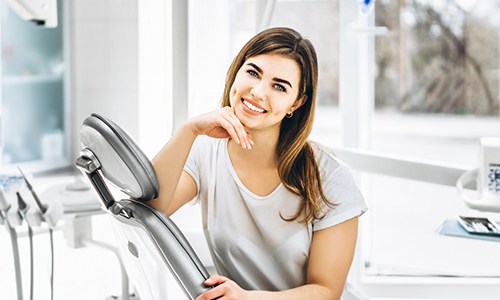 Collect any pieces of tooth that you can and avoid chewing on that side of your mouth until you get to our dental office. If the tooth is jagged or sharp in any way, cover it with dental cement, dental wax, or sugar-free gum to avoid accidentally cutting your oral tissue and gums. Apply a cold compress in 10-minute intervals to treat swelling and inflammation. Take ibuprofen or naproxen sodium to reduce pain. If the damage is too extensive, we may have to extract the tooth completely.
Knocked-Out Tooth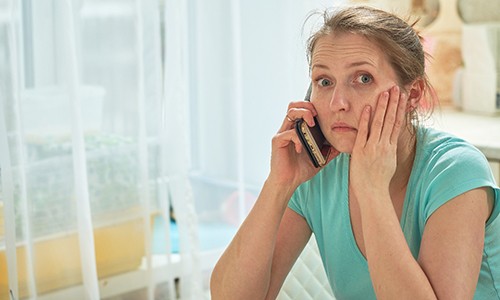 Locate the tooth and pick it up by the crown portion only. Do not touch the root nor remove any tissue still attached to the root. After gently rinsing off any dirt or debris from the tooth and washing your mouth out with lukewarm water, place the tooth back into your socket to keep it preserved. You can also place it in between your cheek and gums or in a container of milk or saltwater until you get to our dental office. You'll want to get to our dental office within the hour if possible to increase your chances of reimplantation.
Lost Filling/Crown

After cleaning the restoration, you can use either dental cement, denture adhesive, or sugar-free gum to temporarily reseat the crown until you get to our dental office. This should not be considered a permanent solution. If you do not have the restoration, cover the tooth with dental wax or gum to reduce exposure to oral bacteria.
How to Prevent Dental Emergencies
Most dental emergencies can be prevented when you take the time to practice a few key preventive tips. To start, you should always brush twice a day with fluoridated toothpaste, floss daily, and visit Dr. Cobb for routine checkups and cleanings. These habits help you catch dental problems before they turn into dental emergencies as well as keep plaque and tartar production at bay. Additionally, you should always avoid chewing on ice or inedible objects which can easily cause a tooth to crack or chip.
The Cost of Treating Dental Emergencies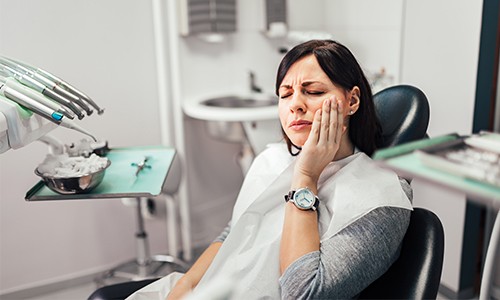 The only way to know for sure how much your emergency dental treatment will cost is to speak with a dentist directly and have them examine your specific condition. Treatments can vary in cost depending on how extensive your care needs to be. For example, if your toothache is caused by simple decay, we'll remove the infection and restore your tooth with a filling or crown. However, decay that extends to the root may require more extensive care and therefore higher costs. Either way, the cost of treating your issue only goes up the longer you wait to address the problem, and Dr. Cobb and her team are prepared to help you work out a treatment plan that you can afford.
Dental Emergency FAQs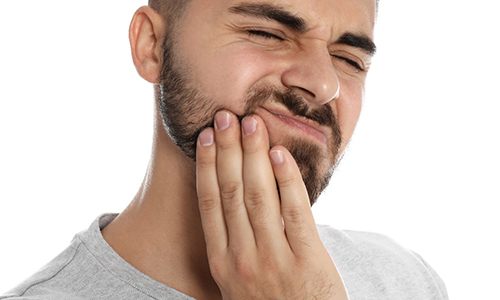 At Cosmetic & Restorative Dentistry of the Keys, your emergency dentist in Big Pine Key believes in clear, transparent dental care. When a dental crisis occurs and you need help, knowing what to do and how to handle the situation until you are able to make it to our office is important. This is why Dr. Cobb has answered some of the most common dental emergency questions. Not only are these designed to give you additional insight into how best to handle a dental accident, but they are meant to provide clarity so that you can make the right choice as it pertains to your oral health. If you have additional questions, please don't hesitate to contact our office.
Why is the dentist's office better than the emergency room?
There are a few key reasons why seeing your local dentist is far better than waiting in an emergency room lobby. These include:
Your dentist knows you, so you won't have to go over any previous or past medical/health history.
Your dentist will treat more than just your symptoms. They'll look for the root cause and provide full start-to-finish treatment.
You won't have to wait for hours and hours in a lobby filled with sick people. Instead, you'll have a designated appointment time for which you can see Dr. Cobb.
If you are experiencing continuous bleeding from the mouth, increased swelling that refuses to go down or is impacting your airway, or you have severe facial trauma (i.e. broken/fractured jaw), you will need to seek immediate medical attention at your local emergency room. Otherwise, plan on driving to your local dentist's office for assistance.
Do you offer sedation dentistry to ensure I don't feel any additional pain?
Yes, we offer multiple forms of sedation dentistry to ensure you are completely comfortable and at ease during your visit. Experiencing dental trauma is bad enough. You're already in pain due to the accident, which is why we will go above and beyond to ensure the treatment process removes any pain and discomfort. Depending on your individual needs and the severity of the problem, Dr. Cobb will determine the appropriate method of sedation before moving forward with treatment.
What can I do about the pain while waiting at home?
If you are waiting for your appointment time to see your dentist in Big Pine Key, there are a few things you can do to alleviate some of the discomfort you might be feeling, such as:
Take an over-the-counter pain reliever, as this will work to quickly minimize pain and help you to feel more comfortable.
Use a cold compress. Not only will this reduce pain, but it will also decrease any swelling you might be experiencing.
Will dental insurance cover my treatment?
Depending on the type of restorative care you need, your dental insurance company should be willing to cover all or some of the cost. Most policies will cover between 50-80% of major or minor procedures. Something like a dental crown or filling might require you to pay 20-30% out of pocket while a root canal might have you paying 30-50% of the overall cost.
If you're unsure how to find out how much your treatment will cost, allow a member of our administrative team to contact your insurance company on your behalf. Not only will they help you get the answers you need, but they will also work with you to identify additional ways you can pay should you still need financial assistance.