Dental Implants – Big Pine Key, FL
Long-Lasting and Natural-Looking Tooth Replacement
When it comes to tooth replacement solutions, there are many options for you to consider. However, there's only one option that actually addresses the underlying problems that exist underneath your gum tissue where the bone lies, and that's dental implants in Big Pine Key, FL. After dental implants are placed inside of your mouth, you can expect your smile to not only look incredibly natural but also become fully functional. To learn the details of the treatment or schedule your very first consultation with Dr. Cobb and Dr. Mazor, the in-house periodontist, give our dental office a call!
Why Choose Cosmetic & Restorative Dentistry of the Keys for Dental Implants?
In-House Periodontist Performs Surgical Portion of Treatment
Natural-Looking Restorations Made from Durable Dental Materials
Soft Tissue Laser Technology Improves Precision and Accuracy
Benefits of Dental Implants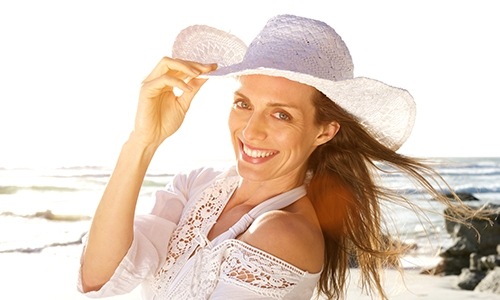 Dental implants replace the root portion of teeth, not just the crown like bridges and dentures do. By replacing the root, you're getting a tooth replacement that actually restores your ability to chew the foods you enjoy. When teeth are lost, the jawbone is no longer stimulated by regular chewing and grinding. With the root restored, you can chew food with confidence, prevent bone from deteriorating, and maintain your jaw and face's natural shape.
Additionally, dental implants are known for having an extremely high success rate when placed by a professional. Even after 10 years of use, they have an average success rate as high as 98 percent, which should give you the confidence that your tooth replacement is capable of standing the test of time. It's a restoration that, when maintained well, can last several decades without issue. On top of that, you don't have to modify existing teeth just to have them placed, which cannot be said for other methods.
Indications for Dental Implants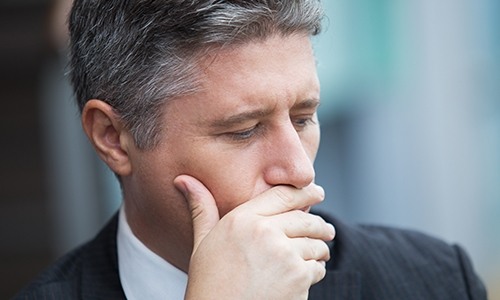 There are many methods for replacing teeth via dental implants, so people with varying levels of tooth loss can benefit from their use. Below, you'll learn exactly how our dental office gets it done!
Single Missing Teeth

Replacing a single tooth starts by placing an implant into the jaw and giving it time to heal over several months. Once fully healed, we can place an abutment, which stabilizes your restoration, and a porcelain crown, which most closely mimics natural tooth enamel.
Multiple Missing teeth

Instead of removing enamel from neighboring teeth so they can more effectively hold a fixed bridge, a pair of dental implants can be placed and designed to hold a three- or four-crown bridge with ease. Not only does this help you maintain more of your natural tooth enamel, but it also ensures a longer-lasting and more lifelike tooth replacement overall.
Missing All Teeth

Those who would typically use a partial or full denture to replace teeth will also want to consider dental implants to restore their smile. Through a series of dental implants, typically four to six, we can create a foundation for a denture to snap onto. This ensures that your next denture is more secure and lasts longer, especially when compared to relying solely on the shape of your mouth or metal clasps to stay in place.
How Dental Implants Work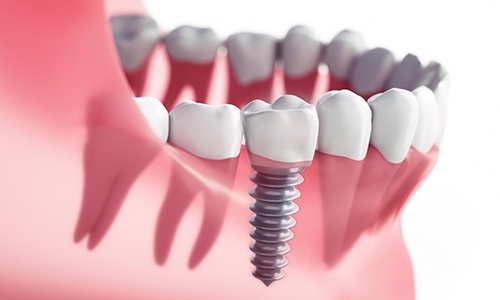 At Cosmetic & Restorative Dentistry of the Keys, we can complete the entire implantation process under one roof. With the help of Dr. Mazon, our periodontist, we can perform the surgical phase of your procedure in-house, meaning you won't have to visit another doctor offsite just to have your treatment completed. Once the implant has healed, we'll place an abutment and restoration on top, effectively restoring your smile to the fullest. The length of your overall treatment will vary depending on the complexity of your needs.
Understanding the Cost of Dental Implants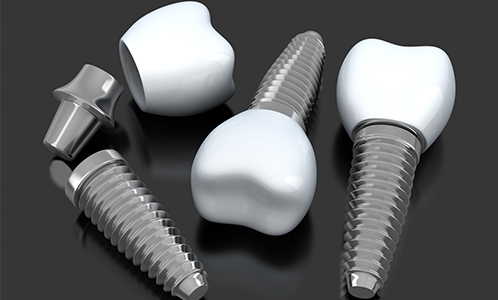 The only way to know for sure what your dental implant treatment will cost is to have a detailed examination and consultation performed by Dr. Cobb. During this visit, you'll be able to confirm your needs, such as the number of implants required to restore your smile, where they need to be placed, and the type of restorations needed to do so. You can also confirm if preparatory treatments are needed prior to surgery, including periodontal therapy, bone grafts, sinus lifts, or other procedures that make implant placement viable. Even if treatment seems expensive now, most dentists consider it to be the most cost-effective solution for replacing teeth thanks to their longevity. Think of it as a long-term investment that not only provides you with lasting oral function but costs less to maintain compared to other solutions.