Cosmetic Dentistry – Big Pine Key, FL
How We Give Your Smile a Makeover
Having a clean bill of oral health is always our number-one priority at Cosmetic & Restorative Dentistry of the Keys. However, having good oral health is not enough for some, especially those who struggle to show off their smile because of numerous imperfections in their smile. Whether you have some stains that regular brushing cannot remove or you need to have a full-blown smile makeover completed, Dr. Cobb is prepared to answer the call! Contact our dental office today to learn more about how cosmetic dentistry in Big Pine Key, FL can benefit you!
Why Choose Cosmetic & Restorative Dentistry of the Keys for Cosmetic Dentistry?
Porcelain Veneers and Lumineers Available
Tooth-Colored Materials Used for All Cosmetic Treatment
Professional Whitening On the Go via Take-Home Whitening Kits
Porcelain Veneers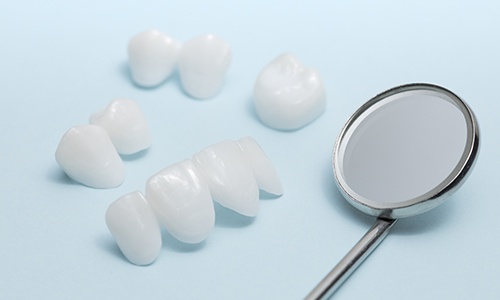 When you have multiple imperfections you want to hide with a single treatment, there's no option more comprehensive than porcelain veneers. In order to hide everything from stains, chips, cracks, gaps, and modestly crooked teeth, Dr. Cobb uses ultra-thin sheaths of porcelain to cover teeth, making your smile look beautiful while still maintaining a natural appearance. Each veneer is customized to your exact needs, from the color to the shape to the size, in order to ensure a lifelike esthetic.
Learn More About Porcelain Veneers
Lumineers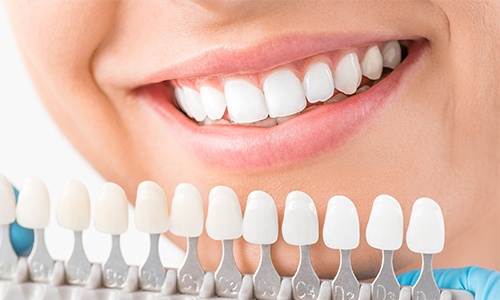 While porcelain veneers are effective at transforming teeth in just two appointments, they often require the removal of existing tooth enamel in order to sit flush and look natural. That's not the case for this less invasive alternative, Lumineers. Since Lumineers are much thinner than traditional porcelain veneers, you don't have to permanently alter your tooth structure just to have them placed. Plus, if you ever want to go back to your original smile, they can easily be removed.
Metal-Free Dental Crowns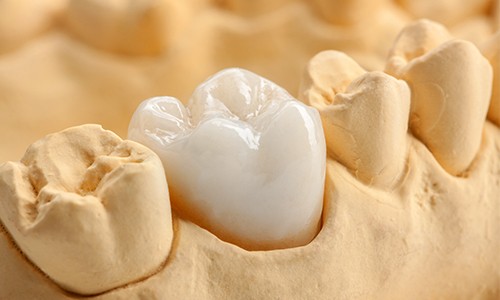 No one wants to have silver, metal, or other unnatural materials become visible in their smile. For all of our cosmetic and restorative treatments, whether they be veneers, fillings, crowns, bridges, or other services, we make use of tooth-colored materials that actually blend in with your existing teeth. Anything less fails to address the very problem you came into the dental office to solve in the first place! We'll work with you every step of the way to ensure that your next smile makeover keeps your esthetics in mind.
Cosmetic Dental Bonding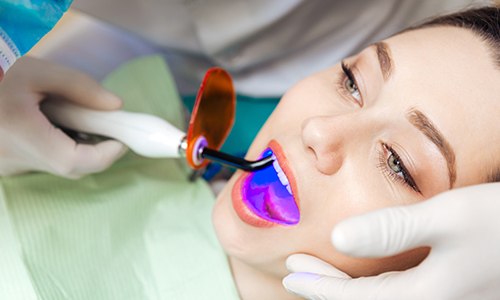 If you're looking for a more affordable solution for minor imperfections in your smile, cosmetic bonding is one of the most effective ways to restore cosmetically damaged teeth without breaking the bank. This technique uses composite resin to fill small cracks, chips, and even gaps in your smile, making it easy to make small touch-ups to specific areas of your smile and even act as instant orthodontics! Treatment only takes one appointment to complete in most cases, so you can leave the dental office with your new smile the same day.
Teeth Whitening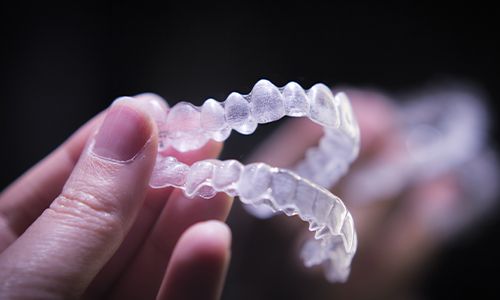 While over-the-counter whitening products are ideal for removing surface-level stains from teeth, they aren't going to remove all stains nor do so as effectively as professional-grade solutions. This is largely because only bleaching gels provided by Dr. Cobb contain higher strengths of hydrogen peroxide, a common ingredient found in whitening treatments. With our take-home whitening kits from Philips, you can whiten your teeth on the go and keep them white in between visits!
Smile Makeover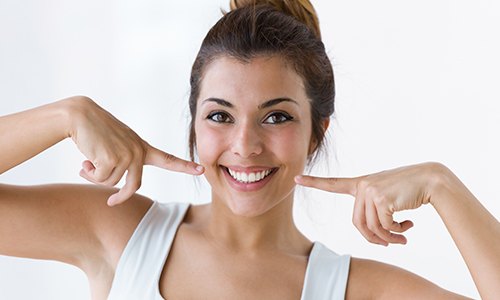 Choosing a single cosmetic treatment can be difficult or even impossible, especially if you have several imperfections you want to address. In the event that teeth whitening, cosmetic bonding, or porcelain veneers aren't enough on their own, we encourage you to consider building a smile makeover treatment plan with our dental office! Approaching care in this way ensures that all of your specific needs are addressed upfront and that all of your smile concerns are satisfied when treatment is complete.
Cosmetic Dentistry FAQs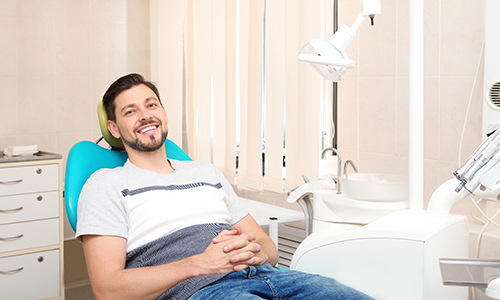 With so many different cosmetic treatments to choose from, it's no surprise that plenty of patients have questions about what to expect. The FAQs below include a few queries that we've heard particularly often, and we have provided brief, easy-to-understand answers for each of them. Of course, we realize that these aren't the only questions that might be on your mind; please schedule a consultation at our office if you're interested in learning more about cosmetic dentistry.