Root Canal Therapy – Big Pine Key, FL
Comfortable Treatment That Saves Teeth
What do you think of when you hear "root canal"? If you imagine excruciating pain, you're not alone. Many associate this therapy with the severe toothache that often precedes it, giving root canal therapy in Red Pine Key, FL a bad reputation. However, this treatment is extremely beneficial, especially because the alternative is extracting the tooth altogether. The procedure itself causes about the same amount of discomfort as having a cavity filled because our team makes sure that you're completely comfortable during the entire process.
Why Choose Cosmetic & Restorative Dentistry of the Keys for Root Canal Therapy?
Sedation Available
Experienced Dentists Who Genuinely Care
Custom, High-Quality Dental Crowns
What Is a Root Canal?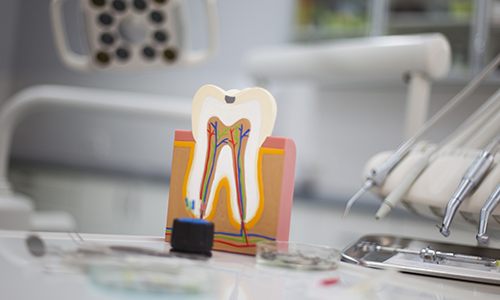 Although tooth pain is a common symptom of a problem requiring a root canal, you do not have to experience pain in order to need root canal therapy. If you have had advanced tooth decay or damage that has penetrated to the pulp or center of the tooth, you may benefit from root canal therapy. This procedure involves removing the pulp to prevent future infection and save the healthy tooth structure. After the inner chamber has been thoroughly cleaned and sealed, a dental crown is placed on top to protect the tooth and restore its strength, function, and beauty.