Root Canal Therapy – Big Pine Key, FL
Comfortable Treatment That Saves Teeth
What do you think of when you hear "root canal"? If you imagine excruciating pain, you're not alone. Many associate this treatment with the severe toothache that often precedes it, giving root canal therapy a bad reputation. However, it is extremely beneficial, especially because the alternative is extracting the tooth altogether. The procedure itself causes about the same amount of discomfort as having a cavity filled because our Red Pine Key dental team makes sure that you're completely comfortable during the entire process as well. If you have any questions about this tooth-saving treatment, read on or schedule an appointment !
Why Choose Cosmetic & Restorative Dentistry of the Keys for Root Canal Therapy?
Sedation Dentistry Available
Experienced Dentists Who Genuinely Care
Custom, High-Quality Dental Crowns
Do I Need Root Canal Therapy?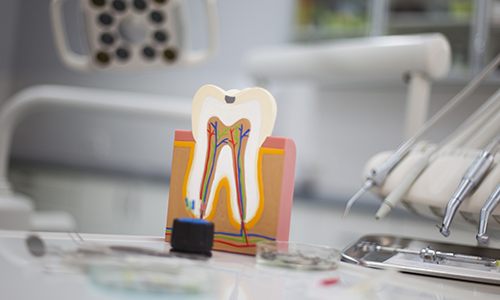 Although tooth pain is a common symptom of a problem requiring a root canal, you do not have to experience pain in order to need root canal therapy. If you have had advanced tooth decay or damage that has penetrated to the pulp or center of the tooth, you may benefit from root canal therapy. This procedure involves removing the pulp to prevent future infection and save the healthy tooth structure. After the inner chamber has been thoroughly cleaned and sealed, a dental crown is placed on top to protect the tooth and restore its strength, function, and beauty.
The Root Canal Process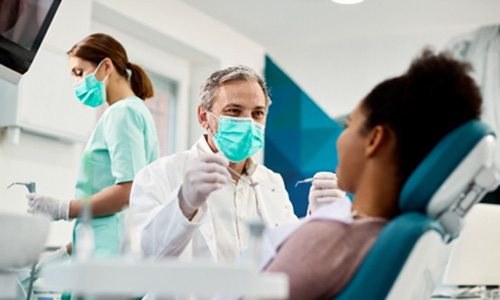 The root canal treatment process is broken down into several steps. The first is your initial appointment, which is when we will assess the severity of the dental damage and determine if root canal therapy is the best way to restore your oral health. If it is, then we will create a custom treatment plan designed to restore the look and function of your tooth!
Before we begin the process of treating your tooth, we will thoroughly numb the area. If you're especially nervous or you've struggled with dental-related anxiety in the past, then sedation dentistry is also available. Once you're comfortable and at ease in the treatment chair, our emergency dentist in Big Pine Key will carefully access the inner chambers of your tooth. From there, they will remove the compromised pulp (which is the source of your discomfort). Then, they will sanitize the area, fill the open space with a synthetic gutta-percha material, and place a temporary crown over the tooth to protect it.
Over the next few days, it's normal to feel some soreness. Once your permanent dental crown is ready, you'll return to our office so we can secure it in place. At this point, the entire root canal process is complete, and your tooth is restored!
The Benefits of Getting a Root Canal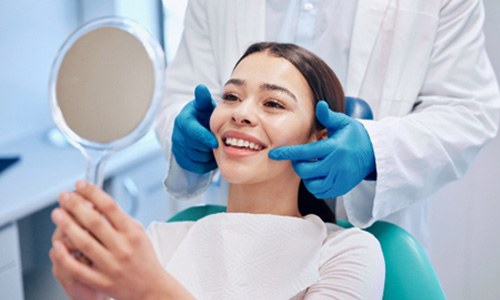 Since the reputation surrounding root canal therapy largely centers on outdated, incorrect misconceptions, it's not surprising that many patients aren't aware of all the benefits of this treatment. With this in mind, read on to learn three noteworthy ones:
Root canal therapy is virtually pain-free – Not only will the area around your tooth be thoroughly numbed, but you can opt for sedation dentistry to minimize any nerves or stress while you're in the treatment chair.
Root canal therapy has a high success rate – Fortunately, the large majority of patients who undergo this treatment retain their treated tooth for several decades and, in many cases, the rest of their lives!
Root canal therapy delivers lifelike results – After the tooth is treated, it's protected with a natural-looking restoration that doesn't call any unwanted attention to your smile – it will blend in seamlessly!