Porcelain Veneers – Big Pine Key, FL
Get a Flawless Smile with Veneers
If you're embarrassed by your teeth, it's easy to isolate yourself from certain social settings. You don't need to feel insecure about their appearance. You can get the smile of your dreams in just two appointments with porcelain veneers in Big Pine Key, FL. The thin shells instantly improve the overall color, size, shape, and proportion of a tooth using a minimally invasive procedure. Dr. Cobb will drastically transform your teeth to give you a picture-perfect smile you'll want to show off.
What are Porcelain Veneers?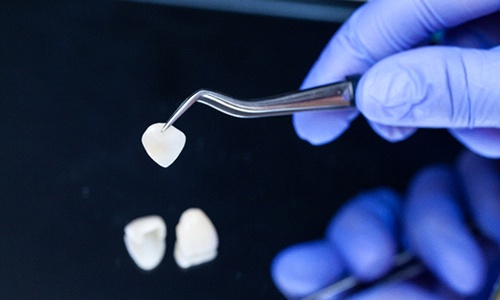 Veneers are one of the most common treatments in cosmetic dentistry because they provide impressive results. If you've seen a veneer in the past, you might be picturing a Chicklet-looking tooth. Although they had a bad reputation for looking bulky, veneers are now thinner than ever. As a result, they closely mimic your enamel when bonded to the front surface of your tooth. No one will notice they are there as they hide a variety of aesthetic concerns to improve the overall appearance of your teeth.
What Can Porcelain Veneers Fix?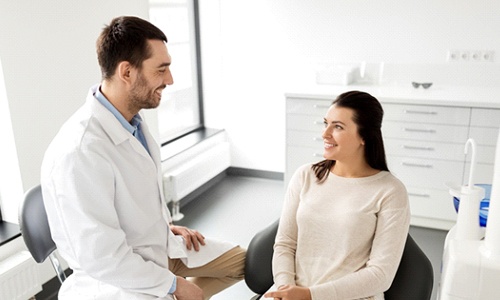 Porcelain veneers are versatile because they can correct several imperfections using just one treatment, such as:
Dark stains and tooth discoloration.
Chipped, cracked, or abnormally shaped teeth.
Shorter than average teeth.
Close gapped teeth.
Cover minor alignment concerns.
What Can I Expect with Porcelain Veneers?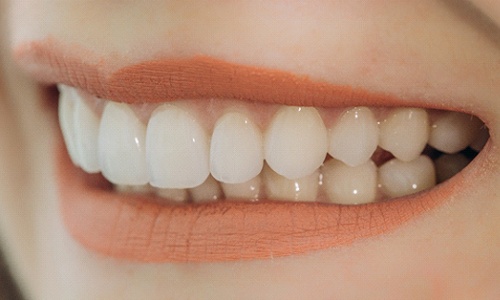 After an initial consultation with your dentist in Big Pine Key, Dr. Cobb, you're scheduled for your procedure. If you have sensitive teeth, a local anesthetic may be used to ease any potential discomfort.
First, Dr. Cobb will clean your teeth and prepare them for bonding. This requires a small amount of enamel to be removed from the tooth's surface. Since veneers are thinner when they are made of porcelain, less of your enamel is etched. This keeps more of your tooth's structure intact while making the treatment less invasive.
After your teeth are prepared, a digital impression of your mouth is taken, which is used to carefully craft your veneers to meet your exact specifications. This can take the dental lab a couple of weeks to ensure they are accurate. As a result, Dr. Cobb will place temporary veneers while you wait. Once your final veneers are ready, you'll return to our dental office to have them bonded in place.
How Long Do Porcelain Veneers Last?
Although porcelain veneers are thinner than ever, they are still durable. In fact, they can last for a decade or longer with the right care. You can protect your new smile by keeping a few simple tips in mind:
Use a soft-bristled toothbrush and nonabrasive toothpaste to clean your teeth twice a day.
Floss every night before going to bed.
Wear a mouthguard if you play sports.
Don't use your teeth as tools.
Don't chew on inedible objects.
Visit your dentist at least twice a year.
Schedule an Appointment Today!
You can get the smile of your dreams with cosmetic dentistry. Contact our dental office today to schedule your consultation to boost your confidence with veneers.