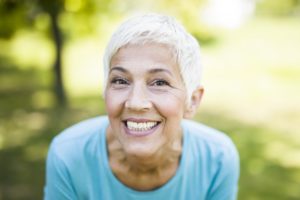 After going through the lengthy process of getting dental implants, you naturally want your new teeth to stand the test of time. Compared to other tooth replacement options, dental implants are capable of lasting for several decades longer. In addition to maintaining good oral hygiene and visiting your dentist regularly, one way to help your implants last is to make sure you're getting plenty of vitamin D. How does vitamin D contribute to the long-term success of dental implants? Keep reading to find out!
How Vitamin D Benefits Your Dental Implants
Vitamin D serves two main health purposes. Firstly, it helps the body absorb calcium and phosphorous, which are minerals that contribute to strong bones. Secondly, vitamin D assists in regulating the immune system. Both of these functions increase the odds of successful dental implant treatment in the following ways:
Easier Jawbone Integration
A dental implant works by fusing with the jawbone that surrounds it. This natural process, called osseointegration, is the key to the firm foundation that your new teeth will have. However, if your jawbone can't grow around the implant, it may end up falling out and ultimately failing.
Since vitamin D encourages your body to absorb more calcium and phosphorus, it raises the odds of your jawbone being able to merge with the implant and give it the support it needs.
Healthier Gums
In order to last for decades, dental implants also rely on healthy gum tissue. Gum disease could damage the nearby gums and jawbone to the point where the implant no longer has the required support.
Among its many benefits, vitamin D has antimicrobial and anti-inflammatory properties. As a result, your immune system can be strengthened, decreasing the risk of advanced gum disease putting your implants in peril.
Tips for Getting More Vitamin D
Now that you know how vitamin D can help your dental implants, you might be wondering how you can make sure you're getting more vitamin D. A few methods of increasing your vitamin D intake include:
Soaking up the sun – Being exposed to sunlight helps the body naturally produce vitamin D. For most people, 20 to 30 minutes of sunlight per day should be enough.
Eating vitamin-rich foods – Vitamin D can be found in a variety of foods, such as canned tuna, salmon, mushrooms, and egg yolks.
Taking supplements – You can find daily vitamin D pills at your local pharmacy. However, be sure to talk to your doctor before taking supplements.
After losing your natural pearly whites, you deserve replacement teeth that last. By getting plenty of vitamin D and taking good care of your dental implants, you can look forward to a confident, complete smile for a lifetime to come!
About the Practice
At Cosmetic & Restorative Dentistry of the Keys, we proudly offer a wide range of dental services, including every step of the dental implant process, under one roof. Led by general dentist Dr. Amanda Cobb and periodontist Dr. Dan Mazor, our team goes above and beyond to make sure you remain comfortable while you receive the expert care your smile needs. If you'd like to learn more about vitamin D and how you can make your dental implants in Big Pine Key last, feel free to contact us by calling (305) 680-1553.