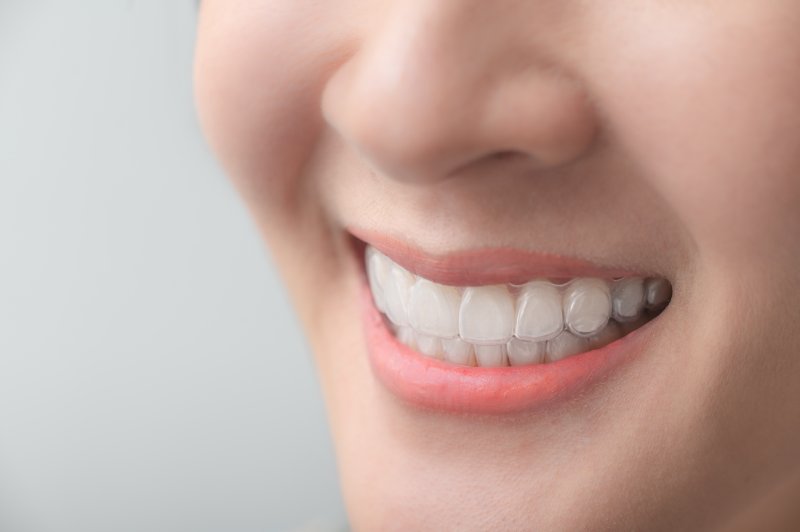 Invisalign is the quickest and most discreet method for correcting your natural smile. The key to its success, however, is to wear them for the recommended 20-22 hours. While this might sound easy enough, daily life can sometimes make this process difficult. Read on to learn three important tips to help you meet the Invisalign wear time much more easily!
Tip #1: Soak Your Aligners While You Eat
One of the biggest ways to preserve your Invisalign trays is to soak them in cleaning crystals, or similar agents to help wash off stubborn foods and plaque. This requires you to take your aligners off, which can keep you from wearing them the required 20-22 hours. To work around this, you can easily multitask by soaking them while you eat your meals. This will also provide you a smoother schedule for when to put them back on.
Tip #2: Reduce Snacking
Every time you want to eat or drink something, you'll have to remove your Invisalign trays (except for water). For this reason, most people end up noticing how often they snack due to the frequency in which they take their aligners out. In addition to all the necessary cleaning afterwards, this can end up feeling more like a hassle.
To avoid having to remove your trays often, the best thing to do is to moderate how much you snack between meals. You won't want to go hungry, however, so you should eat fiber-rich foods (like nuts, veggies, and fruits) and leaner meats to keep you fuller throughout your day.
Tip #3: Keep Away From Your Phone
Do you enjoy eating while watching TV or scrolling through your phone? While this can make your mealtime much more pleasant, it can also significantly take away from your Invisalign wear time. Instead of spending 15-30 minutes without your trays, you could end up going an hour or more. To ensure that your treatment is as quick as possible, it's recommended that you keep away from your phone or other forms of entertainment during your meal.
By practicing these few habits, it'll eventually feel normal to wear your Invisalign trays for 20-22 hours a day. After about 18 months, you'll finally have the perfectly straight smile you were working towards!
About the Author
Dr. Amanda Cobb earned her dental doctorate from the Nova Southeastern University in Fort Lauderdale, FL. She is an active member of several prestigious organizations including the Academy of General Dentistry, the American and Florida Dental Associations, and the Oceanside Study Club. By regularly pursuing continuing education, she constantly improves her skills to provide high-quality dental treatments, such as Invisalign. If you want to know more ways to meet the Invisalign wear time, visit her website or call 305-680-1553.