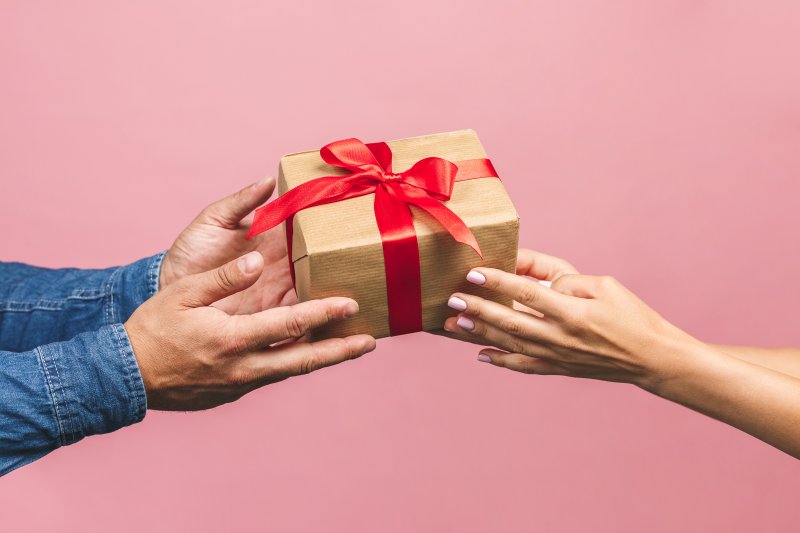 From gift cards to electronics to a trip to the spa, there are all kinds of gifts that you can give loved ones on special occasions. Though there's nothing wrong with sticking to these classic gift ideas, have you ever considered gifting them something more creative like professional teeth whitening? Read on to learn five reasons why teeth whitening is a great gift idea.
Reason #1: More Than 80% of Americans Want Whiter Teeth
A recent survey found that roughly 80% of Americans want a whiter smile. With so many people dreaming of prettier pearly whites, your loved one is likely one of them. By gifting them a brighter beam, they will soon be in the 20% of people who are satisfied with the look of their smiles.
Reason #1: Professionals Know Best
There are many over-the-counter whitening products available, including toothpaste, gels, and strips. Though some are effective at stain removal, none of them are as good as professional teeth whitening. Giving the gift of teeth bleaching services designed by dentists will ensure that your friend or family member can safely achieve a bright, uniform smile.
Reason #3: Teeth Whitening Can Improve Their Oral Health
If someone likes the look of their smile, they are more likely to take good care of it. Brushing, flossing, and making biannual visits to the dentist are important parts of keeping cavities and other oral health issues that can jeopardize the look of their smile at bay. Because of this, they may be more inclined to keep their smile looking lovely for longer by practicing good oral hygiene.
Reason #4: A Bright Smile Can Boost Their Career
Is your loved one looking for a new job or a promotion at work? Smile whitening may help them land their dream job! Having a nice smile makes people come off as more approachable, trustworthy, and capable. Therefore, removing stains with professional teeth whitening may help them land the job of their dreams!
Reason #5: They Will Think of You Each Time They Smile
Whenever your friend or family member looks at themselves in the mirror or scrolls through photos, they'll think about how they have you to thank for the beautiful smile they see. The improved confidence they get from knowing their teeth look healthy and bright will make professional teeth whitening a gift they'll never forget!
Giving someone a great present is an excellent way to show them how much you care. By giving them the gift of a more beautiful smile, they're sure to appreciate your thoughtfulness for years to come!
About the Practice
If you are unsatisfied with your smile, Cosmetic & Restorative Dentistry of the Keys can help you learn to love your pearly whites. They offer a range of cosmetic dental services, including professional take-home teeth whitening kits that allow you to gain a bright, beautiful smile on your own time. Call Cosmetic & Restorative Dentistry of the Keys at (305) 680-1553 or visit their website for more information on teeth whitening or to schedule an appointment.