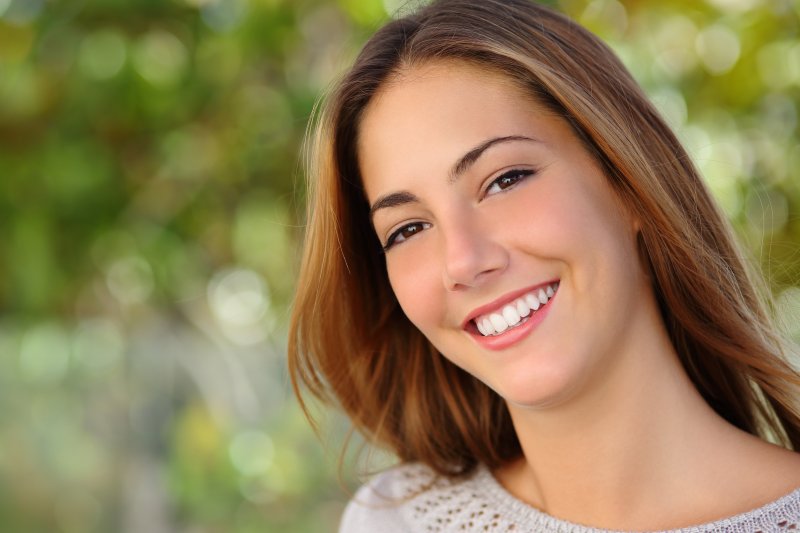 Want your smile to look its best this summer? Maybe you have a vacation you're planning or a wedding you're going to be in? Maybe you simply want to treat yourself to a new and improved look that will help you to feel confident? No matter the reason, your cosmetic dentist in Big Pine Key has three unique treatments that will turn heads, boost your self-confidence, and help you achieve your smile goals.
Cover Imperfections with Veneers
Whether it's chips, cracks, stains, discoloration, misshapen teeth, or minor gaps or misalignments, veneers are a great way to easily cover the problem and transform your appearance. These thin sheaths of porcelain are custom-made to fit snugly over the front surface of your teeth, creating a uniform and natural look. Ensuring the size, shape, and color is to your liking, you can expect your veneers to give you the aesthetic you desire. Your dentist will need to remove a small bit of tooth enamel to ensure the bonding agent is effective when your veneers are carefully put into place.
In just two appointments, you can experience a true transformation as your teeth will look and feel better than ever, giving you the chance to move into summer with a showstopping smile.
Get a Radiant Smile with Teeth Whitening
The color of your teeth can become dull and yellow over time. Whether caused by dark-colored beverages and foods, smoking, or other lifestyle habits, stains and discoloration can leave a lasting mark on the surface and below your tooth enamel. Fortunately, with professional at-home whitening kits, you can be well on your way to enjoying a whiter, brighter smile in no time at all. By choosing to use professional-grade bleaching gel provided by your dentist, you can expect long-lasting results that are far better than anything you might find on a drug store shelf. Professional products contain greater strengths of hydrogen peroxide, allowing the ingredients to blast away stains. As a result, you will notice a dramatic difference in the color of your smile in as little as two weeks!
Fix Minor Flaws with Cosmetic Dental Bonding
If you discover that your problem areas are few, it may not be necessary to choose a more invasive solution like veneers. Instead, you can opt for cosmetic dental bonding to hide smaller flaws like cracks, stains, or a minor chip. Using a composite resin that is color-matched to your natural tooth enamel, your dentist in Big Pine Key will apply it directly onto the area and begin to shape and sculpt it into place. Once it fully covers the imperfection, your dental team will polish your tooth and ensure that it looks natural among the rest of your teeth. Not only can it be completed in just one appointment, but it is a much more affordable method of treatment as opposed to veneers and other more invasive solutions.
Let your smile be the envy of others this summer! Talk to your cosmetic dentist about which available option is right for you. No matter which one you choose, you can expect your teeth to look better than ever while on the beach, by the pool, or simply gathering with family and friends.
About the Author
Dr. Amanda Cobb is a trusted dentist in Big Pine Key who completed her Doctor of Dental Medicine at Nova Southeastern University in Fort Lauderdale. Pursuing training in periodontics and implant dentistry, she graduated as one of the top 10 of her class. At Cosmetic & Restorative Dentistry of The Keys, she leads of team of professional staff who are committed to helping individuals embrace healthier, aesthetically pleasing smiles. As summer approaches, Dr. Cobb can give you a beautiful appearance with the help of cosmetic dentistry treatments. If you want to see a new and improved version of yourself, contact us at (305) 872-4272.