Posts for tag: toothache
By Christopher D. Golden, D.M.D
August 02, 2018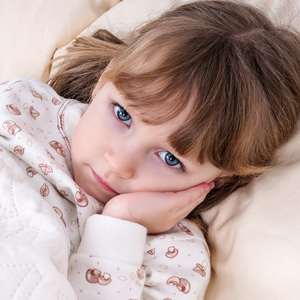 When your child says they have a toothache, should you see your dentist? In most cases, the answer is yes.
And for good reason: their "toothache" could be a sign of a serious condition like tooth decay or a localized area of infection called an abscess, which could adversely affect their long-term dental health. The best way to know for sure –and to know what treatment will be necessary—is through a dental exam.
So, how quickly should you make the appointment? You can usually wait until morning if the pain has persisted for a day or through the night—most toothaches don't constitute an emergency. One exception, though, is if the child has accompanying fever or facial swelling: in those cases you should call your dentist immediately or, if unavailable, visit an emergency room.
In the meantime, you can do a little detective work to share with the dentist at the appointment. Ask your child exactly where in their mouth they feel the pain and if they remember when it started. Look at that part of the mouth—you may be able to see brown spots on the teeth or obvious cavities indicative of decay, or reddened, swollen gums caused by an abscess. Also ask them if they remember getting hit in the mouth, which may mean their pain is the result of trauma and not disease.
You can also look for one other possible cause: a piece of candy, popcorn or other hard object wedged between the teeth putting painful pressure on the gums. Try gently flossing the teeth to see if anything dislodges. If so, the pain may alleviate quickly if the wedged object was the cause.
Speaking of pain, you can try to ease it before the dental appointment with ibuprofen or acetaminophen in appropriate doses for the child's age. A chilled cloth or ice pack (no direct ice on skin) applied to the outside of the jaw may also help.
Seeing the dentist for any tooth pain is always a good idea. By paying prompt attention to this particular "call for help" from the body could stop a painful situation from getting worse.
If you would like more information on dental care for children, please contact us or schedule an appointment for a consultation. You can also learn more about this topic by reading the Dear Doctor magazine article "A Child's Toothache: Have a Dental Exam to Figure out the Real Cause."
By Christopher D. Golden, D.M.D
December 22, 2017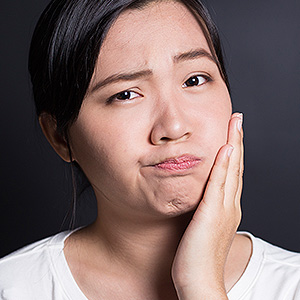 There are few more painful experiences than a toothache. You can't ignore it: it's as if your mouth is screaming for relief.
But while the throbbing pain can tell you something's wrong, it may not be clear exactly what's wrong. There's more than one possibility — it could be with the tooth itself, the gums around the tooth or a combination of both.
In the first case, a toothache could be a sign of severe tooth decay within the tooth's innermost layer, the pulp. The pain you feel comes from the nerves within the pulp under attack from the infection.
For this level of decay there's one primary way to save the tooth and stop the pain: a root canal treatment. In this procedure we remove all the infected and dead tissue from the pulp and fill the empty chamber and root canals with a special filling. We then seal and crown the tooth to prevent further infection.
Another source of toothache happens when your gums have become painfully inflamed due to infection. This is usually caused by periodontal (gum) disease, triggered by a thin film of bacteria and food particles on tooth surfaces known as plaque. In this case, we must remove all plaque and calculus (hardened plaque deposits) from tooth and gum surfaces, including on the roots. Your gums can then heal and return to health.
But your situation could be more complex. Untreated tooth decay can advance to the roots and subsequently infect the gums. Likewise advanced gum disease can pass the infection from the gums to the root and into the pulp.  For such cases you may need a specialist, either an endodontist specializing in root canal issues or a periodontist specializing in the gums.  They can better diagnose the origin and extent of the problem and offer advanced techniques and treatments to deal with it.
It's possible in these more complex situations your tooth has become diseased beyond repair and must be replaced. It's important, then, that you see us if you experience any significant tooth pain, even if it seems to go away. The sooner we diagnose and begin treating the cause of your pain, the better your chances of regaining your dental health.
If you would like more information on treating dental disease, please contact us or schedule an appointment for a consultation. You can also learn more about this topic by reading the Dear Doctor magazine article "Confusing Tooth Pain."
By Christopher D. Golden, D.M.D
September 26, 2016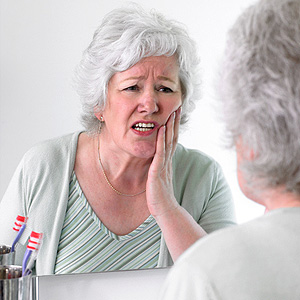 Pain has a purpose: it tells us when something's wrong with our bodies. Sometimes it's obvious, like a cut or bruise. Sometimes, though, it takes a bit of sleuthing to find out what's wrong.
That can be the case with a toothache. One possible cause is perhaps the most obvious: something's wrong with the tooth. More specifically, decay has invaded the tooth's inner pulp, which is filled with an intricate network of nerves that react to infection by emitting pain. The pain can feel dull or sharp, constant or intermittent.
But decay isn't the only cause for tooth pain: periodontal (gum) disease can trigger similar reactions. Bacteria living in dental plaque, a thin film of food particles on tooth surfaces, infect the gums. This weakens the tissues and can cause them to shrink back (recede) from the teeth and expose the roots. As a result, the teeth can become painfully sensitive to hot or cold foods or when biting down.
Finding the true pain source determines how we treat it. If decay has invaded the pulp you'll need a root canal treatment to clean out the infection and fill the resulting void with a special filling; this not only saves the tooth, it ends the pain. If the gums are infected, we'll need to aggressively remove all plaque and calculus (hardened plaque deposits) to restore the gums to health.
To further complicate matters, an infection from tooth decay could eventually affect the gums and supporting bone, just as a gum infection could enter the tooth by way of the roots. Once the infection crosses from tooth to gums (or gums to tooth), the tooth's long-term outlook grows dim.
So, if you're noticing any kind of tooth pain, or you have swollen, reddened or bleeding gums, you should call us for an appointment as soon as possible. The sooner we can diagnose the problem and begin appropriate treatment the better your chances of a good outcome — and an end to the pain.
If you would like more information on diagnosing and treating tooth pain, please contact us or schedule an appointment for a consultation. You can also learn more about this topic by reading the Dear Doctor magazine article "Confusing Tooth Pain: Combined Root Canal and Gum Problems."