Posts for: March, 2018
By Christopher D. Golden, D.M.D
March 30, 2018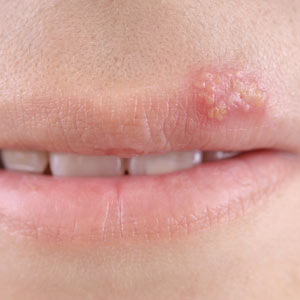 While it's common for most of us to get an occasional cold sore, you may suffer from regular breakouts. If so, you know firsthand how uncomfortable and embarrassing they can be and seeming to erupt at the most inopportune moments.
What you're experiencing is the result of a virus — the Herpes Simplex virus (HSV) Type I to be exact. Don't let the name disturb you — although similar it's different from the sexually transmitted virus known as HSV Type II. As with any virus the body responds by making and distributing antibodies to stop its attack. That's typically the end of it but for some people the virus appears to be able to hide in the nerve roots of the mouth and elude the effects of the antibodies.
The sores associated with the virus tend to break out when a person is under stress, experiences trauma to the lip or even from sun exposure. The breakout begins with a slight itching or burning around the mouth that typically advances to more severe itching, swelling, redness and blistering. Eventually the sores will scab over and heal as the outbreak winds down. The period from breakout to final healing (during which you'll also be contagious to others) usually lasts seven to ten days.
Although normally not a danger to health, cold sore outbreaks can be painful and irritating. In the past, most patients simply had to let the outbreak run its course with topical ointments to ease discomfort. In the last two decades, however, new anti-viral medication has proven effective in preventing the outbreaks in the first place or at least lessening their duration.
If you have regular bouts of cold sores prescription drugs like acyclovir or valcyclovir taken orally can help suppress the occurrences altogether, and have few side effects. Topical agents can also be used as a supplement to the drugs to help ease itching and other pain symptoms.
It's important, though, that you undergo a complete oral examination to rule out more serious conditions associated with mouth sores. If we find that your problem is recurring cold sores, these new treatments could help you escape the cycle of discomfort.
If you would like more information on the treatment of chronic cold sore outbreaks, please contact us or schedule an appointment for a consultation. You can also learn more about this topic by reading the Dear Doctor magazine article "Cold Sores."
By Christopher D. Golden, D.M.D
March 15, 2018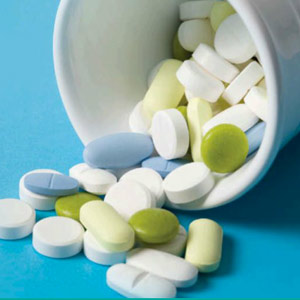 If you're taking medication to regulate your blood pressure, you may be familiar with some of the general side effects, like nausea, drowsiness or dizziness. But some blood pressure drugs might also cause complications with your oral health.
This is true of one class of drugs in particular used for blood pressure regulation. Calcium channel blockers (CCBs) are used to regulate blood pressure by dilating (relaxing) blood vessels, making it easier for the heart to pump blood. They're often prescribed to patients who can't tolerate beta blockers, another common blood pressure drug.
Besides other general side effects, CCBs can also cause gingival hyperplasia (gum overgrowth) and mouth dryness. The former condition occurs when the gum tissues grow and extend beyond their normal size over the teeth. Besides pain and discomfort, hyperplasia creates an abnormal appearance which can be embarrassing. Research findings also indicate that hyperplasia development from CCB use is also linked to poor hygiene habits, which give rise to periodontal (gum) disease.
Mouth dryness is defined as less than normal saliva flow. Besides discomfort, the condition may increase your risk of dental disease: saliva is a key part in keeping bacterial levels low and maintaining the mineral content of enamel. Inadequate saliva flow can't maintain this balance, which increases the bacterial population in the mouth and the risk of infection leading to gum disease or tooth decay.
To avoid both of these side effects, it's important first to let us know if you're taking blood pressure medication and what kind. You may also need more frequent dental visits, especially if you're displaying symptoms of dental disease. Studies have found that frequent dental visits to remove bacterial plaque and calculus (hardened plaque deposits) may significantly reduce gum overgrowth in patients taking a CCB. You should also maintain a recommended daily regimen of oral hygiene (brushing and flossing).
Because of possible effects on your dental health from a number of drugs, it's always important to let us know the medications you're regularly taking. As with CCBs, we can incorporate that knowledge into your dental treatment to assure your safety and optimal oral health.
If you would like more information on managing your oral care while on medication, please contact us or schedule an appointment for a consultation. You can also learn more about this topic by reading the Dear Doctor magazine article "Blood Pressure Medications."